Occupation: Software Developers
Title
Senior Ruby on Rails Engineer
Attendance
Commute to office daily
Employer
Global Fleet Management Inc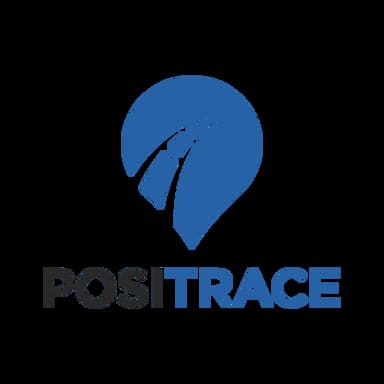 Apply
Job description
Based in our Head Office in Burnaby, PosiTrace aims to redefine the GPS tracking industry. We're a global team on a simple mission: make fleets more profitable. We predominantly serve SMB customers in western Canada, with ambitious plans to expand both upmarket and geographically. Guided by principles of excellence, innovation, and customer focus, we're all about delivering value.
The PosiTrace system provides real-time GPS tracking of vehicles and other mobile assets. An advanced software-as-a-service for improved fleet management with real-time Google Maps(tm) view of asset location and data, reporting, maintenance, and a variety of fleet management features.
Position Overview
We're on the lookout for a full-time Senior Ruby on Rails Engineer with more than 5 years of experience to join our dynamic team. Whether you're a seasoned RoR developer or one with a background in other technologies and a desire to dive deep into Rails and Angular, we have a place for you.
Requirements
Minimum of 5 years of professional experience in software development.
Proficient in Ruby on Rails with a proven track record of building high-quality, test-driven production code.
Advanced written and spoken English.
Demonstrated experience in web application development.
Familiarity with designing and implementing scalable/cloud-based architectures for production-grade back-ends.
Strong experience with database engineering, especially with SQL, managing large relational records, and proficiency in MySQL.
Development experience in applications using Angular and TypeScript.
Experience with TDD (RSpec in particular).
Strong understanding of OOP principles.
Nice to Have
Familiarity with tools and platforms such as Redis, VCR, Capybara, Capistrano, Git, Google Cloud, NewRelic, and CI tools.
Knowledge or keen interest in Elixir, Go, .NET, Python, and modern data science tools/frameworks.
Knowledge of any JavaScript frameworks, such as: Backbone.js, AngularJS, React, EmberJS or similar.
Understanding and experience in Agile and Scrum methodologies.
Additional Advantages:
Prior experience working with remote teams.
Familiarity with ElasticSearch.
Expertise in building complex systems using microservices and scaling web applications.
Knowledge of RESTful API design and experience in WebSockets.
Background in Big Data, GIS projects, and other languages such as Erlang, Elixir, C#, and Go.
Responsibilities
Develop and support web applications primarily using Ruby on Rails and Angular.
Design, develop, and test applications in line with company standards and best practices.
Conduct and facilitate code reviews, ensuring quality and adhering to coding standards.
Detect and refactor code issues, and uphold architecture standards for high-load systems.
Handle application deployments and prepare API documentation.
Employ Git/GitFlow and BitBucket for source code management.
Accurately estimate task durations, meet set deadlines, and liaise with managers.
Collaborate with the Product Management team, even interacting directly with clients as needed.
Personal Profile
Outstanding team communication abilities, both written and verbal.
Excellent self-management with a focus on time and priorities.
Collaborative approach and ability to foster strong team relationships.
Adaptability and openness to feedback.
Proactive, problem-solving mindset.
Meticulous attention to detail.
We Offer
Opportunity to explore new technologies and solutions.
Flexible working hours and competitive salary, tailored to your expertise.
State-of-the-art hardware.
Paid leaves, including vacations, holidays, and sick days.
Professional Growth
Engage in challenging tasks and innovative projects.
Attend meetups and events for continuous learning.
Benefit from an individualized development plan and a mentorship program.


We welcome all qualified applicants, prioritizing skill and character.
Ready to dial into your next career stage? Let's talk.
Job Type: Full-time
Salary: From $95,000+ CAD per year
Benefits:
Dental care
Extended health care
Life insurance
On-site parking
Paid time off
Vision care
Schedule:
Ability to commute/relocate:
Burnaby, BC: reliably commute or plan to relocate before starting work (required)
Job qualifiers
Information Technology and Services
Engineering and Technology
Rest API Testing (Automation) - Rest Assured Java