Occupation: Graphic Designers
Title
Female Graphic Designer
Location
Dubai, United Arab Emirates
Attendance
Commute to office daily
Employer
Jinou Trading LLC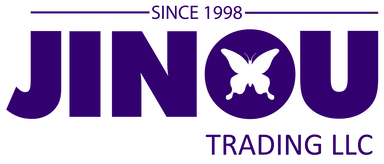 Apply
Job description
We are seeking a dedicated Female graphic designer to join our growing company. You will collaborate with other designers and communicate with clients.
Responsibilities:
• Collaborate with the marketing team and clients to understand project requirements and objectives.
• Create visually appealing designs for various mediums, including print, digital, and multimedia platforms.
• Develop unique concepts, selecting colors, typography, imagery, and layout techniques to deliver impactful designs.
• Ensure all designs align with the brand identity and effectively convey the desired message.
• Utilize Adobe Creative Suite (Photoshop, Illustrator) and other relevant software to produce high-quality designs.
• Stay updated on design trends, industry best practices, and emerging technologies.
• Manage multiple projects simultaneously while meeting deadlines and maintaining attention to detail.
• Communicating with clients about layout and design.
Requirements:
• A bachelor's degree in Graphic Design or a related field.
• Proven experience as a Graphic Designer or in a similar role
• Proficient in Adobe Creative Suite (Photoshop, Illustrator).
• A strong portfolio demonstrating a diverse range of design projects.
• A solid understanding of design principles, composition, and typography.
• Excellent communication and collaboration skills.
• Ability to work independently and as part of a team.
• Detail-oriented with strong time management skills.
Job qualifiers
Business Supplies and Equipment