Occupation: Executive Secretaries & Executive Administrative Assistants
Location
Dubai, United Arab Emirates
Attendance
Commute to office daily
Employer
Paper Chase International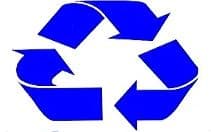 Apply
Job description
A Multinational company headquartered in Jebel Ali FreeZone, UAE is in need of a dynamic Female Secretary with exceptional administrative and clerical skills.
To ensure success, Executive Secretary should be organized, and must be exceptional communicators with a keen interest in providing reliable and accurate support to executives and management while working with confidential information
Responsibilities / Duties:
- Taking dictation and writing correspondence.
- Maintaining a good filing system
- Carry out clerical tasks and provide supports to others
- Draft correspondence for clients and suppliers
- Payment of various bills (including utility bills, telephone bills, etc)
- Preparing reports, presentations, and correspondence accurately and swiftly.
- Ensuring efficient and effective administrative information and assistance.
- Any other tasks that will be given by the Management/ Head of the Dept
Qualifications and Skills:
- The candidate must have similar experience in the same role for a minimum of 3 years.
- Should be well organized, with attention to detail and ability to work in a busy environment
- Should be calm and has the ability to multitask and prioritize things.
- Ability to work under pressure and meet deadlines.
Job qualifiers
Administration and Management