Occupation: Customer Service Representatives
Title
Customer Service Representative
Location
Indianapolis, United States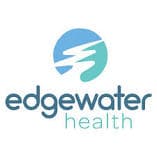 Apply
Job description
We are seeking a dedicated and professional Customer Service Representative to join our team. As a Customer Representative, your main responsibility will be to provide exceptional customer service and support. You will be responsible for assisting customers with inquiries, resolving complaints, and ensuring overall customer satisfaction. Excellent communication skills, a friendly demeanor, and the ability to work well in a fast-paced environment are essential for success in this role.
Responsibilities:
• Provide exceptional customer service by promptly and professionally addressing customer inquiries and concerns.
• Maintain a thorough understanding of the company's products, services, and policies to effectively assist customers.
• Accurately process customer orders, returns, and exchanges while ensuring a seamless and efficient experience.
• Collaborate with other departments to resolve complex customer issues and ensure customer satisfaction.
• Continuously strive to meet and exceed individual and team performance goals, such as response time and customer satisfaction ratings.
• Document and update customer interactions and feedback in the company's CRM system for future reference and analysis.
• Stay updated on industry trends and best practices to provide proactive and informed assistance to customers.
Qualifications:
• Excellent communication skills, both verbal and written, with the ability to effectively convey information and actively listen to customers' needs.
• Strong problem-solving and decision-making abilities, with the capacity to resolve customer issues in a timely and satisfactory manner.
• Exceptional interpersonal skills, enabling the establishment of positive relationships with customers, colleagues, and stakeholders.
• Proficient in using customer relationship management (CRM) software and other relevant tools to efficiently manage customer interactions and maintain accurate records.
• Demonstrated ability to work well under pressure, multitask, and prioritize tasks to meet customer service goals and deadlines.
• Proven track record of meeting or exceeding customer satisfaction targets through effective conflict resolution and service recovery strategies.
• Extensive knowledge of products or services offered by the company, enabling the provision of accurate and detailed information to customers.
Benefits:
401k, Flexible schedule, Health insurance, Dental, Paid time off, Parental leave, Vision insurance
Job qualifiers
Administration and Management